Welcome On Help Page (FAQs)….

This Is Page For Helping You, All Frequently Asked Questions & Tutorials According To Needs Will be Published Here.


Request:

It's A Request To All Our Visitors Please Use Firefox 4 Or Higher For Full Functionality On This Site, Thanks.
How To Download File From www.allforyew.blogspot.com


What If IDM Stuck (Stop) Downloading Via Any Resumable Link?
Ans: 1. Open Download Page Again Create Download Link Copy That Link.
2. Now Open IDM Right Click On File Which you're Downloading Go To Properties Paste Download Link In Address Column.
3. Now Right Click Again On File Click On Resume Download.
Or If It Doesn't Work Then Try The Process Given Below

1. Open IDM Right Click On File Which you're Downloading Click On Resume Download After Some Time (Because Download Server Not Responding) Now IDM Will Ask You To Open Download Page Again Click Ok.
2. Don't Click On Stop Waiting
3. Create Download Link (Download File) Again IDM Will Ask yes/no click On Yes (Check It Should File Not The WebPage When You Click On Download File etc.)
4. If It's A Web Page Then Try Whole Process Again But This Time Use Different Browser.
5. It will resume file by where you was previous.

Note: In Both Processes We're Just Refreshing Download Link Of File In IDM.

Additional Note: If File Is Deleted By File Host While Downloading Then Change Both Links In IDM FIle Properties Address (Generated Download Link) And Referrer (Link Given In Site Post) If IDM Asks Say NO.
How To play Dual Audio Files?
Ans: 1. To Play Dual Audio Files Install VLC media Player Download Here
2. PLay The File (dual audio file)
3. Go to Audio Tab–>Audio Track–>Choose Language
How To Mix Subtitles File With Video?
Ans: 1. Install VLC media Player Download Here
2. Play Video File In Vlc Media Player
3. Go To Video Option In Vlc Player Then Click Subtitles Track Now Add Subtitle File That You Have You're Done Now Subtitles will play with video.
HOW TO DOWNLOAD FROM THIS WEBSITE:-
Just Click on the link icon below,A new window will open,On Right top corner of the window there will be an icon named "SKIP THIS AD" just click on it and you will find your file to download,Just click on it and Download.ENJOY !!!
TUTORIAL HOW TO SYNC AUDIOS WHICH ARE SMALL IN LENGTH

TUTORIAL HOW TO SYNC AUDIOS WHICH ARE SMALL IN LENGTH
TUTORIAL HOW TO SYNC AUDIOS WHICH ARE SMALL IN LENGTH.-
FIRST DOWNLOAD THIS SOFTWARE:-
.

http://www.videohelp.com/download/MeGUI_2287_x86.zip

NOW FOLLOW THIS

http://www.youtube.com/watch?v=H1DDHtC5Y8c
or look at THESE images

FIRST OPEN MeGUI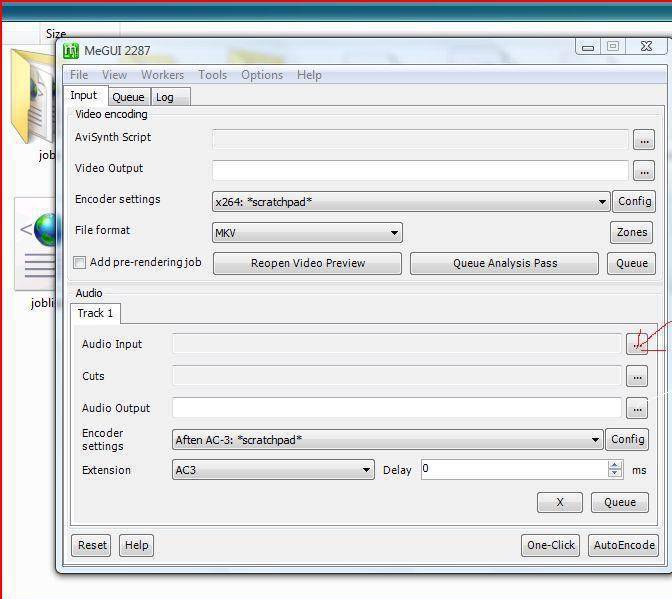 NOW IN SECOND STEP SELECT THE AUDIO YOU DOWNLOADED WHICH HAS SHORT LENGTH

WHICH IS LESSER THAN ORIGINAL MOVIE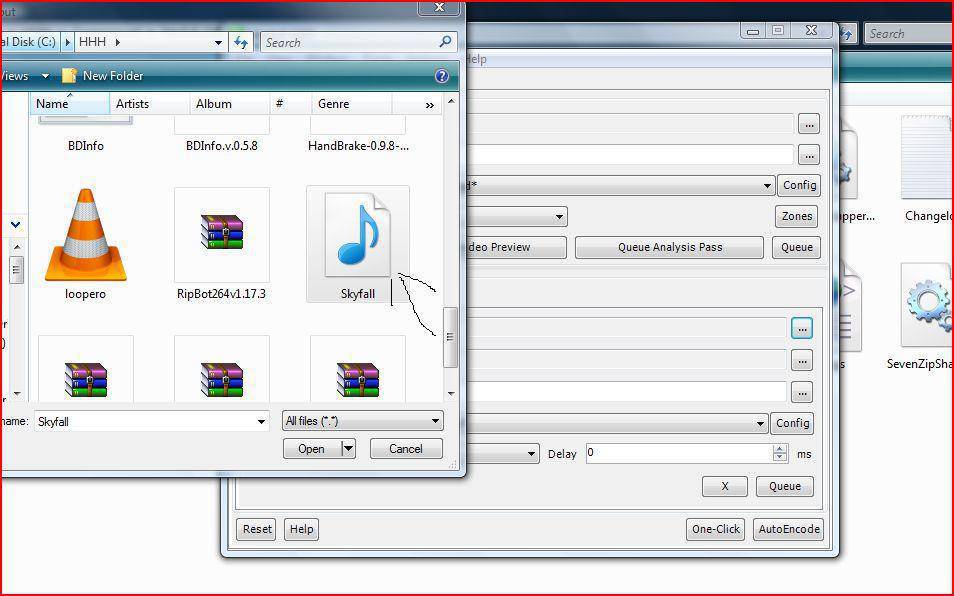 CHECK THE AUDIO BITRATE FIRST BY MEDIAINFO LIKE IT IS 384 OR 448.

AND THEN SELECT THE BITRATE APPROPRIATE FOR YOU..

NOW CHANGE THE FPS BY 25 TO 23.976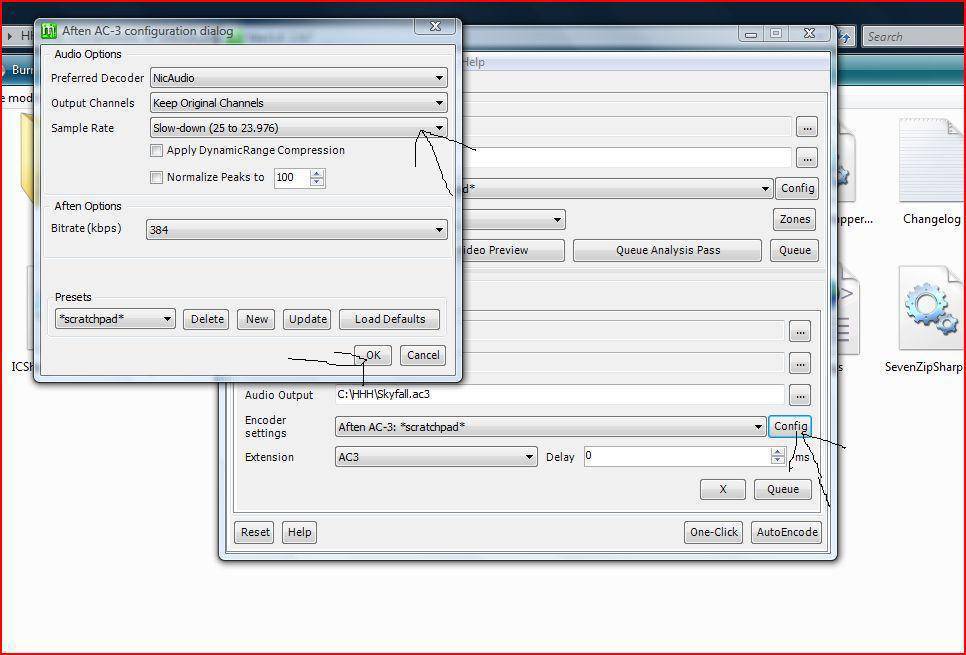 THEN CLICK OK.

AND IN 4TH STEP CLICK THE QUEUE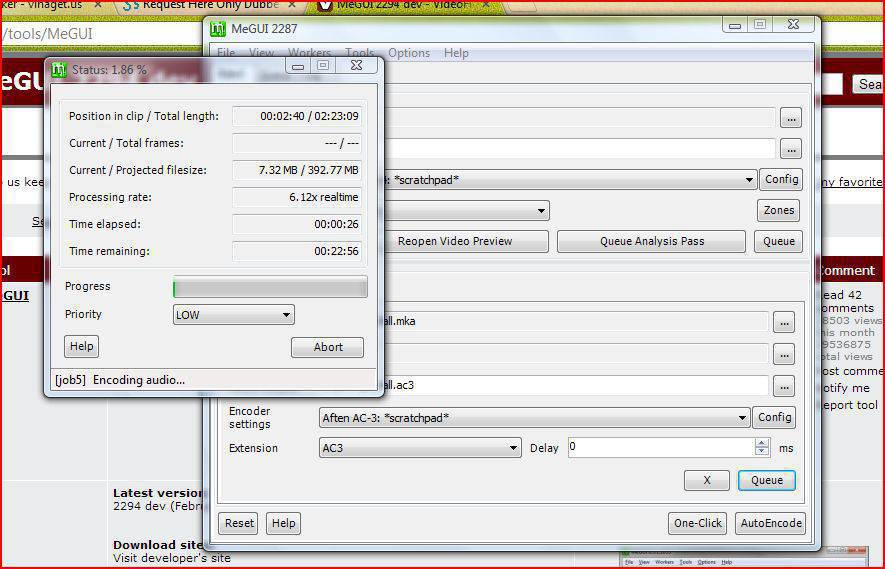 AND IN 5-6 MINUTE YOU'LL GET AC3 OUTPUT FILE OF FULL LENGTH WHICH IS SAME AS MOVIE LENGTH.

AFTER CHANGING THIS YOU'LL GET YOUR DESIRED LENGTH AUDIOS


WATCH YOUTUBE LINK ABOVE IF YOU'RE STILL FACING DIFFICULTY.

IT WORKED ON SO MANY MOVIES LIKE SAVING PRIVATE RYAN OR OCEAN SERIES
How to Increase uTorrent, BitTorrent Download Speed
Hello my friends!! Here is another speeding up thing...!! I'm sure one day i will face an Accident because of this speed :)


Today I'm going to show you how to Increase torrent Download Speed.and you will be shocked after doing this.I suggest you to follow these steps before you know how to Increase torrent Download Speed.

Now you are ready for increase torrent Download speed
You can apply these Setting to uTorrent and BitTorrent.Most poeple use uTorrent thats why i choose uTorrent For this Tutorial to show how to change settings.But you can apply same settings to BitTorrent. Ok let's Start!!




Set
Maximum Upload Rate : ------------------------------- [ 10 ] or [ 15 ]
Maximum Download Rate : ---------------------------- [ 1800 ]
Global maximum number of connections : ------------- [ 2329 ]
Maximum number of connected pees per torrent : ---- [ 100 ] or not more than [ 300 ]
Maximum upload slots per torrent : -------------------- [ 14 ]

Leave rest Default
Now final step
Look for "

bt.connect_speed

" Set it to "

80

"
Look for "

net.max_halfopen

" Set it to "

100

"
Now All DoNE!! Click on "Apply"
Exit the uTorrent Application and re Run it.......Feel the new speed
(Check out the screen shot below)
Before i use this trick my download speed was 200-250kbps.But Now (

not only this trick, I used step 3. and 4 mentioned above

) !!! You can see that below :)
Need More help? Contact Us
http://allforyew.blogspot.com/